Community News
New Year's Party!
Don't miss the carnival at the Panguitch New Year's Party!  This is a fun event for the whole family with games and bounce house toys for the kids and live entertainment for adults on New Year's Eve.  Midas Whale from Season 4 of "The Voice" will be singing.
Panguitch Lake "Big Fish" Derby
Looking for some great winter fun?  Come ice fishing at Panguitch Lake and win cash and prizes!  The Panguitch Lake "Big Fish" Derby is for all ages with prizes in both youth and adult divisions.  Registration for the derby closes on December 31, 2015 and the tournament begins January 2, 2016 and ends February 27, 2016.  There is a $20 entrance fee.
Preliminary City Council Election Results 2015
Preliminary Election Results for Panguitch City Council
Total number of votes for 4-year term: 1320
Votes for each candidate:
Rick Miller = 245 (18.56%)
Mike Johnson = 127 (9.62%)
Trudi Owens = 372 (28.18%)
Chad Garth Veater = 119 (9.02%)
Todd Breinholt = 183 (13.86%)
Lloyd E. Brinkerhoff = 274 (20.76%)
Total number of votes for 2-year term: 444
Votes for each candidate:
Charlie M. Allen = 106 (23.87%)
A.J. Johnson = 338 (76.13%)
SBDC Individual Business Consultation Meetings
Individual Business Consultation Meetings Available:
Craig Isom, Executive Director Small Business Development Center will be available for business owners or potential business owners for individual consultation in Garfield County on Wednesday, October 29th.
Whether you are thinking of starting a business or are a seasoned business owner, you will benefit from a meeting with Craig Isom from the SBCD in Cedar City. Individual consultations are about 45 minutes long on whatever topic you would like to discuss. Mr. Isom has the expertise on advising business owners on many different aspects of business management, including business plans, funding, specific business practices, and even brainstorming for idea generation. Meetings will most likely take place in Panguitch at the County Office Building.
In addition, if you are interested in setting up a website for your business, training and support for websites and marketing plans are also available anytime.
For an appointment or additional information, please contact SuzAnne Jorgensen, Extension Educator, Utah State University-Garfield County. 435-676-1114 or suzannej@ext.usu.edu
OR
Justin Fischer. 435-676-1157 or justin.fischer@garfield.utah.gov.
City Wide Clean-Up
Scheduled to take place May 12th through 16th.  If you have items you would like picked up for disposal, please call the City Office at 676-8585.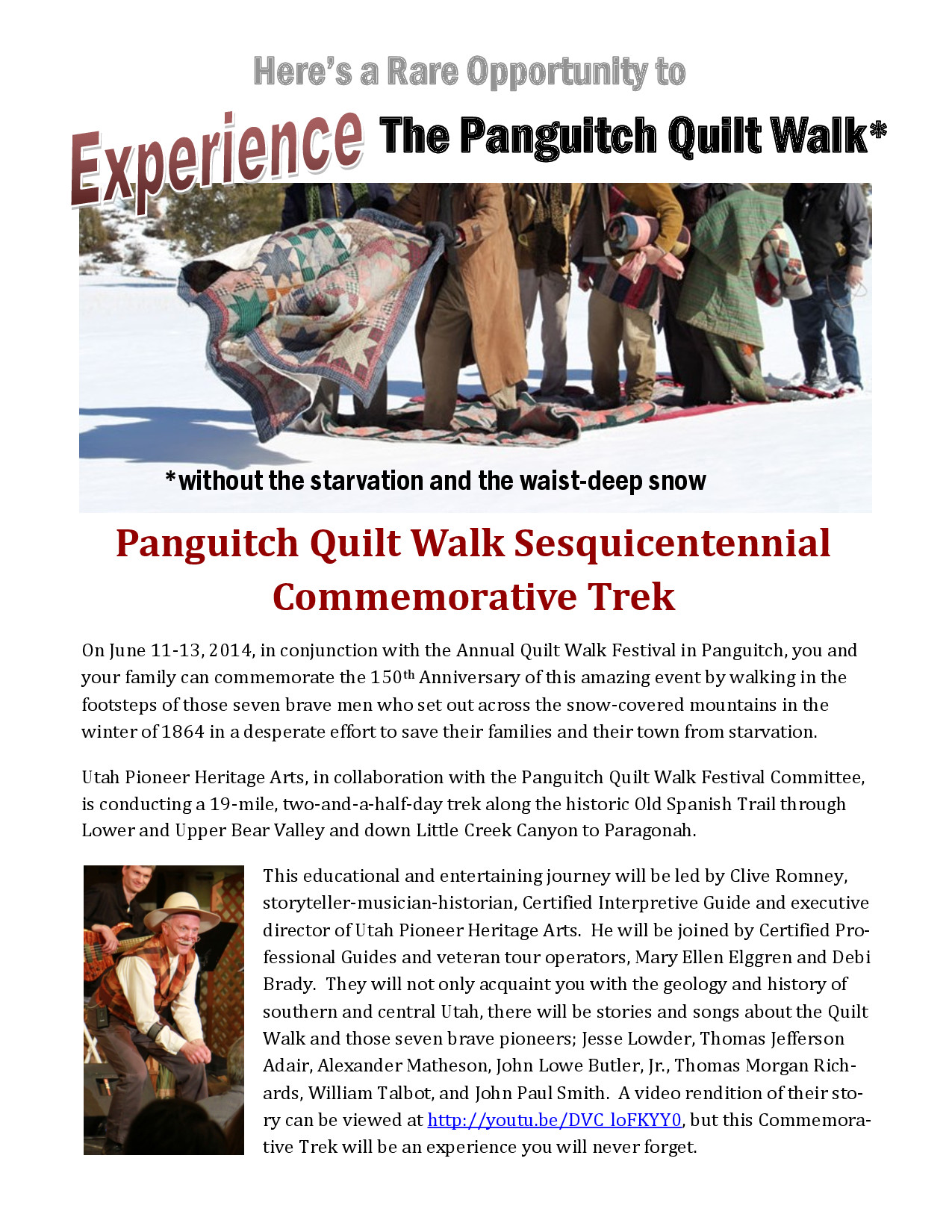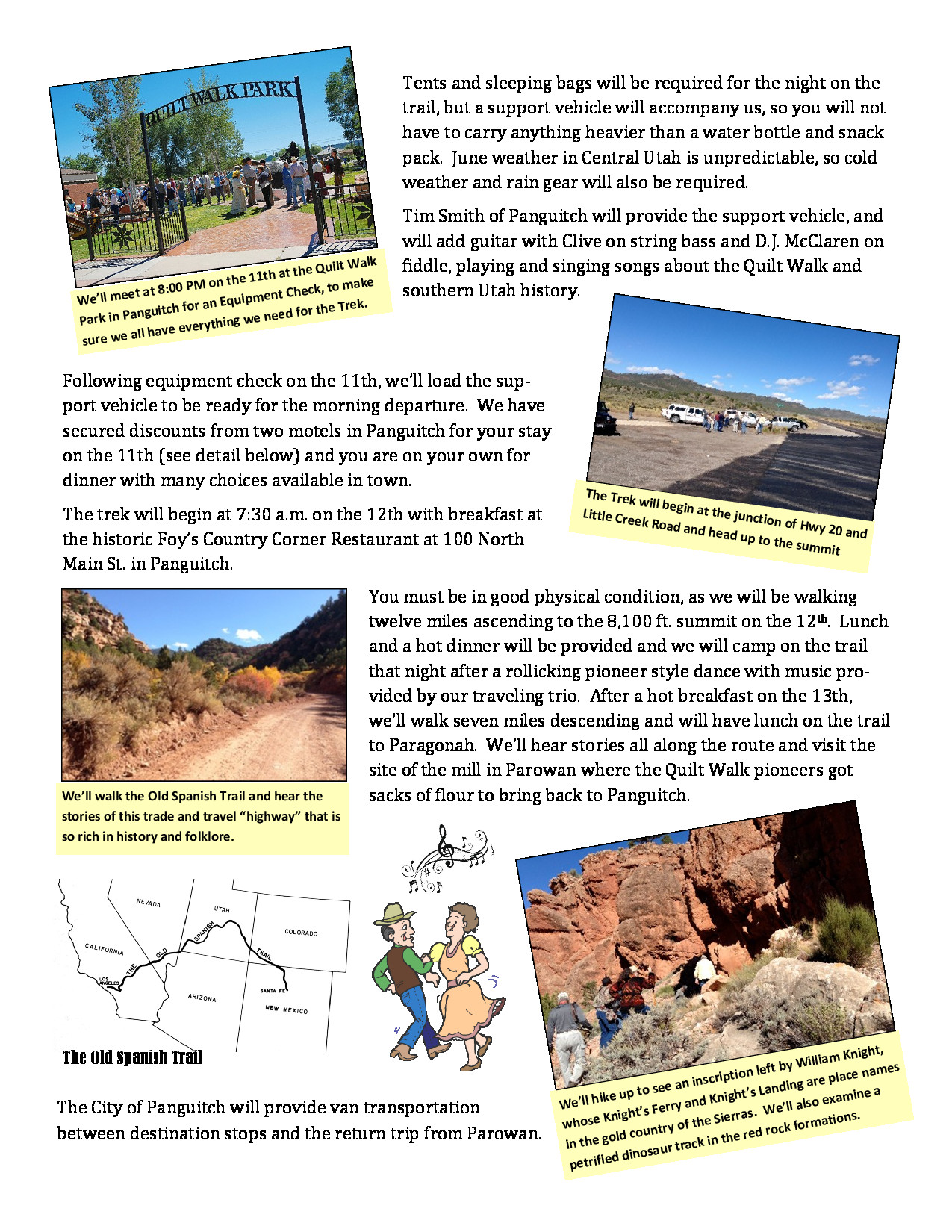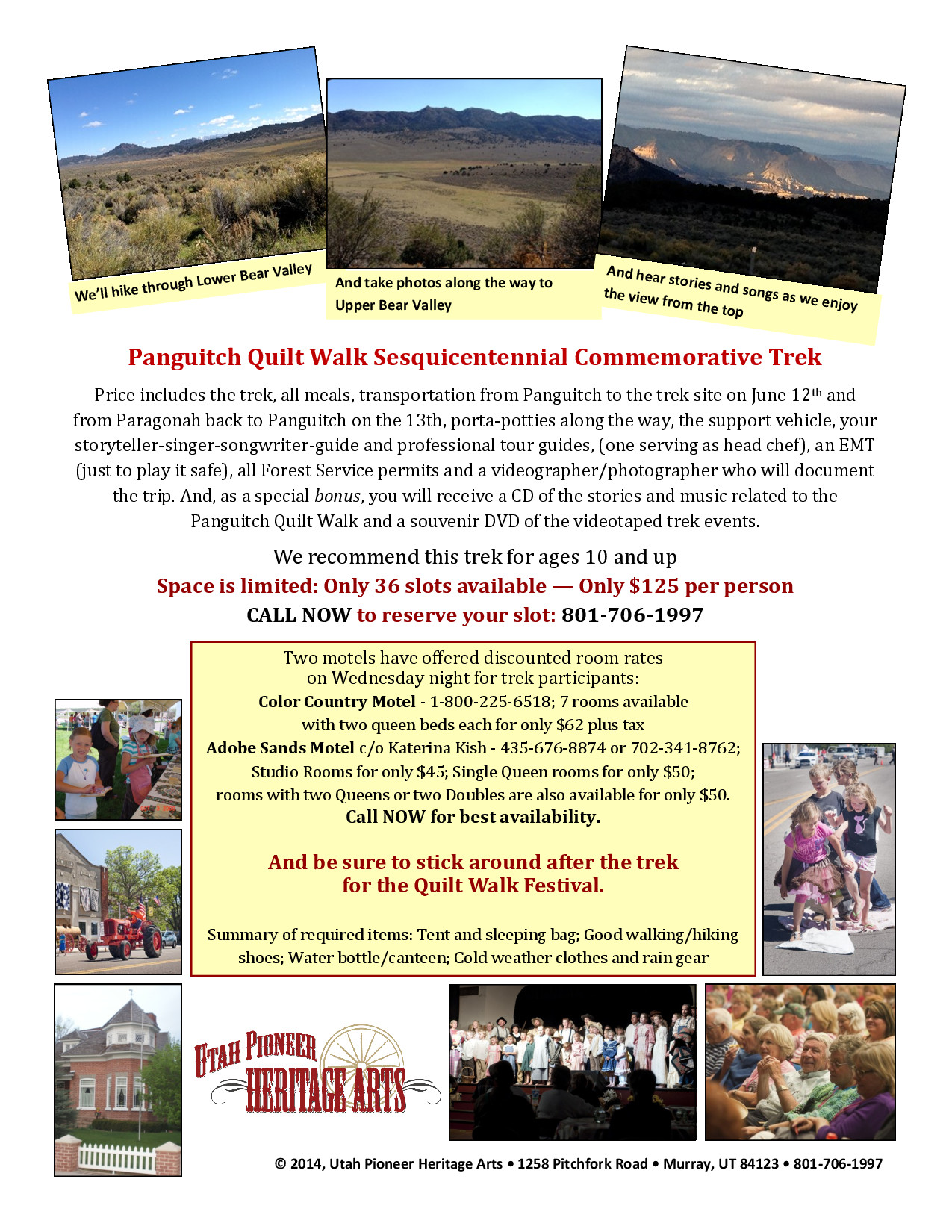 Trek Application (PDF File)